Finance
·
Toronto Headquarters
·
Hybrid Remote
Accounts Payable Specialist
We usually respond within a week
At Fleet Complete, our vision is to connect everyone with everything – everywhere. We are a leading global provider of IoT solutions in the connected commercial vehicle space and mobile workforce management.
Our company has been on an exciting journey, starting back in 2000 when our CEO, Tony Lourakis, founded Complete Innovations. Today, we are a global organization with 600 staff and growing! Our journey continues as we evolve and transform to support the challenges and needs of our customers.
This is a great time to be in an IOT organization and help define the future in this space. The McKinsey Center for Future Mobility predicts that by 2030, telematics will be a $750 billion industry worldwide. "After decades as a niche feature, telematics is merging into the automotive mainstream," McKinsey reports. We have a big appetite for growth and a passion for innovation. Our products help improve safety standards, dispatching, fleet tracking, regulatory compliance and mobile staff management. Learn more about us.
Overall Mandate:
To ensure the accurate and complete recording and payment of installer vendors and credit card transactions
What We Are Looking For
University Bachelor's degree, preferably in accounting, finance or a related field.
1+ years of accounting or finance experience – technology/software industry is preferred.
Strong knowledge of Microsoft Excel with an emphasis on proficiency with lookups and pivots.
Demonstrated experience with Microsoft Dynamics 365 – Finance & Operations is considered an asset.
Excellent verbal and written communication skills with the ability to effectively interact with all stakeholders including leadership.
History of balancing competing priorities with the ability to adapt to the changing needs of the company while meeting deadlines.
Proactive and open position for engaging changes in process enhancement
Your role will encompass the following
Full cycle of posting, coordinating payment, posting payment to vendors.
Preparation of all payment in bank, this includes timely follow up for approval.
Support manager on treasury planning.
Send payment remittances to vendors.
Respond to inquiries from vendors, follow up on open threads.
Review accounts payable system sub-ledger modules for accuracy and integrity.
Process employee expenses and meet timeline for reimbursement payments.
Interact on a regular basis with leadership, internal/external stakeholders, auditors as well as vendor partners to that meet both financial and operational business goals.
Responsible for certain monthly accrual for accounts payable.
Maintain archive for bank statements and weekly data reports from each bank account.
Identify returned transactions and address to responsible team members for timely required actions. I.e. returned ACH collection address AR, returned payment, identify what is the issue and resolve, resubmit.
Setup collection from clients- twice a month (1st and 15th day of the month).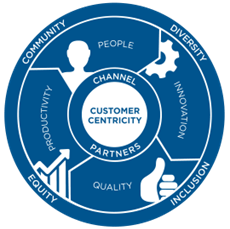 Fleet Complete is a respectful, caring, and inclusive workplace. We are committed to championing accessibility, diversity, inclusion, and equal opportunity. Requests for accommodation can be made at any stage of the recruitment process providing the applicant has met the bona-fide requirements for the open position. Applicants to make their requirements known when contacted.
Department

Finance

Locations

Toronto Headquarters

Remote status

Hybrid Remote

Employment type

Full-time
Diversity, Equity & Inclusion
Fleet Complete is a respectful, caring, and inclusive workplace. We are committed to championing accessibility, diversity, inclusion and equal opportunity.
Working with us, you'll find that our day-to-day is all about collaboration, flexibility, transparency, synergy, and support for our colleagues when in need – both emotionally and professionally.
Most importantly, we love what we do, and we want our work to matter at the end of the day.
Finance
·
Toronto Headquarters
·
Hybrid Remote
Accounts Payable Specialist
Loading application form